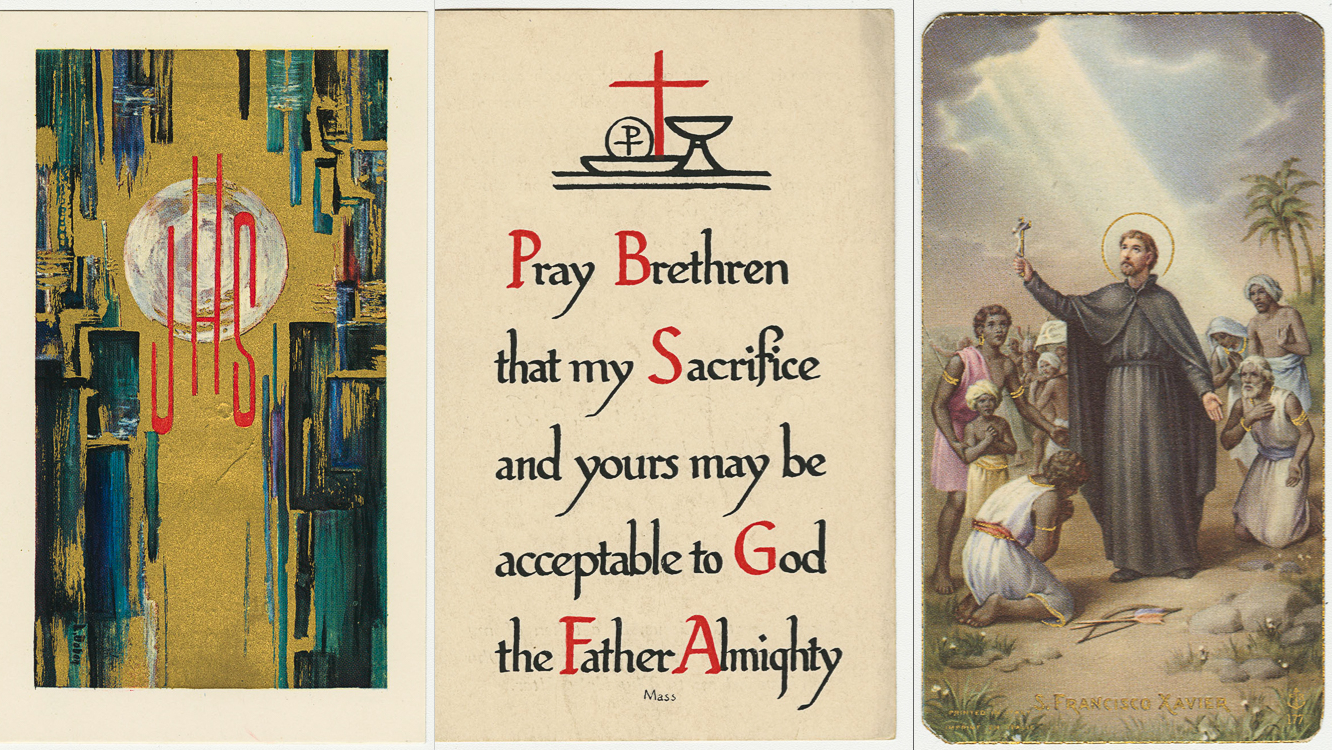 The Jesuit Memorial Card Collection, created by Xavier University Archives, contains funeral prayer cards, ordination cards, devotional cards, and other Catholic ephemera. The materials depict St. Francis Xavier, the Blessed Virgin Mary, and individual members of the Society of Jesus.
This digital collection contains select holy cards from the Jesuit Memorial Card Collection. Funeral prayer cards and commemorative cards for individual Jesuits comprise the majority of the digital collection. The Jesuits, both priests and brothers, represented in it served as faculty, staff, or administrators at Xavier University (Cincinnati, Ohio). Some also attended Xavier as students. The holy cards are typically used by Catholics in private devotion to affirm enduring ties to the deceased or to memorialize special occasions and Catholic sacraments.
The front side of a card is displayed at the top of the individual card's main page. To view the back of a particular card, scroll down to the bottom of its main page and select the additional file to view or download. The information on the back of a card is also available in the description and transcription fields found on the card's main page.
Printing is not supported at the primary Gallery Thumbnail page. Please first navigate to a specific Image before printing.