Title
Preview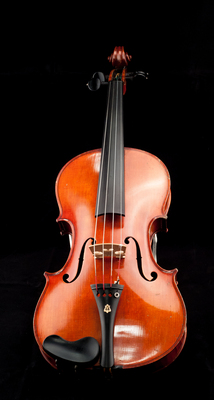 Place
United States--Ohio--Hamilton County--Cinninnati
Description
Violin of Francis J. (Francis James) Finn, 1859-1928. The violin, made of balsam fir, was produced by the Rudolph Wurlitzer Company of Cincinnati, Ohio and is labeled "Copy of Antonius Stradivarious, No. 47443". Conservation work was performed on it in 2017.
Father Finn, SJ authored 27 books for young people including Tom Playfair and Claude Lightfoot. He gave the Xavier University athletic teams the name Musketeers and the motto One for all, all for one. Father Finn's family gave the violin to the Topmoeller family of Cincinnati upon his death.
Physical Object Dimensions
8.5 inches x 24 inches
Item Identifier
xua2016_05
Collection
Xavier University Archives Artifacts and Ephemera Collection
Rights
Photograph of violin copyrighted by Xavier University. It may be used for educational and scholarly purposes.
Recommended Citation
Finn, Francis J. (Francis James), "Francis J. Finn violin" (1900). Xavier University Archives: Artifacts and Ephemera Collection. 3.
https://www.exhibit.xavier.edu/xuaartifacts/3