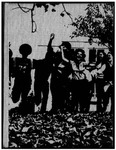 Coverage
United States, Ohio, Hamilton County, Cincinnati
Description
A searchable electronic archive of the Edgecliff College student yearbooks from Edgecliff College in Cincinnati, Ohio. College formerly named Our Lady of Cincinnati College. Published from 1970-72, 1978-79.
Keywords
Edgecliff College (Cincinnati, Ohio), Students, Periodicals
Rights
The content in these collections may be used by individuals for personal use, research, teaching or any fair use as defined in Section 107 of the U. S. Copyright Law. Please credit the creator (if known), Xavier University Archives and Special Collections, Cincinnati, OH. Contact the Xavier University Archives for permission to distribute or copy images for purposes that do not qualify as fair use. Xavier University can claim only physical ownership of these collections. The user is responsible for satisfying any claims of the copyright holder. Some uses may infringe upon the rights of copyright holders unknown to Xavier University. Xavier University Library is eager to hear from any copyright owners who are not properly identified. Direct any notices of infringement to the Xavier University Copyright Agent.
Publisher
Edgecliff College (Cincinnati, Ohio)
Disciplines
Higher Education
Recommended Citation
Xavier University - Cincinnati, "Edgecliff Student Yearbook 1972" (1972). Edgecliff Yearbook. 3.
https://www.exhibit.xavier.edu/edgecliff_yearbook/3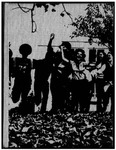 Included in
COinS