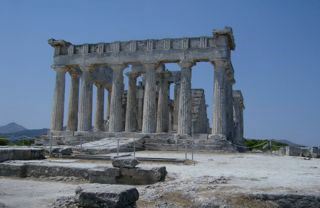 Title
Authors, Authority, and Interpreters in the Ancient Novel. Essays in Honor of Gareth L. Schmeling
Publication Title
Ancient narrative; Supplementum 5
Abstract
Reading Longus' Daphnis and Chloe and Achilles Tatius' Leucippe and Clitophon in counterpoint / Jean Alvares -- Gareth and me: a Petronian pilgrimage / Barry Baldwin -- Very short stories: Lucian's close encounters with some paintings / Alain Billault -- Viewing and listening on the novelist's page / Ewen Bowie -- Petronius and Maecenas: Seneca's calculated criticism / Shannon N. Byrne -- On the text of Achilles Tatius / Claudio Consonni -- Who's the woman on the bull?: Achilles Tatius 1,4,3 / Edmund P. Cueva -- Utopia and utopias: a study on literary genre in antiquity / Marilla P. Futre Pinheiro -- Divine authority in 'Cupid and Psyche': Apuleius Metamorphoses 6,23-24 / Stephen Harrison -- The 'aura of Lesbos' and the opening of Daphnis and Chloe / Hugh Mason -- Eumolpus' Pro encolpio and Lichas' In encolpium: Petr. Sat. 107 / Costas Panayotakis -- The logic of inconsistency: Apollonius of Tyre and the thirty-days' period of grace / Stelios Panayotakis -- The ancient novel at the time of Perry / Bryan Reardon -- Two Renaissance readers of Apuleius: Filippo Beroaldo and Henri de Mesmes / Gerald Sandy -- The poem at Petronius, Sat. 137,9 / Aldo Setaioli -- Priapus and the shipwreck (Petronius, Satyricon 100-114) / Niall W. Slater -- Petronius, Seneca and Lucan: a Neronian literary feud? / J.P. Sullivan -- Awe and opposition: the ambivalent presence of Lucretius in Apuleius' Metamorphoses / Maaike Zimmerman.
Recommended Citation
Authors, Authority, and Interpreters in the Ancient Novel. Essays in Honor of Gareth L. Schmeling. Ancient Narrative Supplementum 5. Co-edited with Edmund P. Cueva and Jean Alvares. Groningen: Barkuis Publishing & Groningen University Library, 2006.