Title
Keywords
Xavier University (Cincinnati, Ohio); St. Xavier College; Photographs; College presidents
Description
Portrait of Colleen M. Hancyz, PhD, who became president of Xavier University on July 1, 2021.
Biographical Information
Colleen M. Hanycz received her bachelor's in history from St. Michael's College (Toronto, Ontario) and her bachelor of laws (JD) from Dalhousie University in Nova Scotia. She received her master of laws (LL.M.) and doctor of philosophy in law (Ph.D.) from Osgoode Hall Law School in Toronto. Prior to her role at Xavier, she was principal (president) of Brescia University College in London, Ontario from 2008–2015 and president of La Salle University in Philadelphia from 2015-2021.
Physical Description
1 born-digital image
Item Identifier
hanycz_colleen.jpg
Collection
Xavier University Presidents Photographs
Repository
University Archives and Special Collections, Xavier University Library, Cincinnati, Ohio
Recommended Citation
Title of item, Xavier University Presidents Photographs, University Archives and Special Collections, Xavier University Library, Cincinnati, Ohio
Preview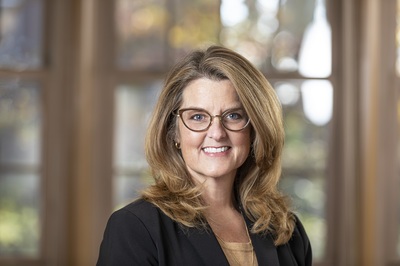 Keywords
Xavier University (Cincinnati, Ohio); St. Xavier College; Photographs; College presidents
COinS