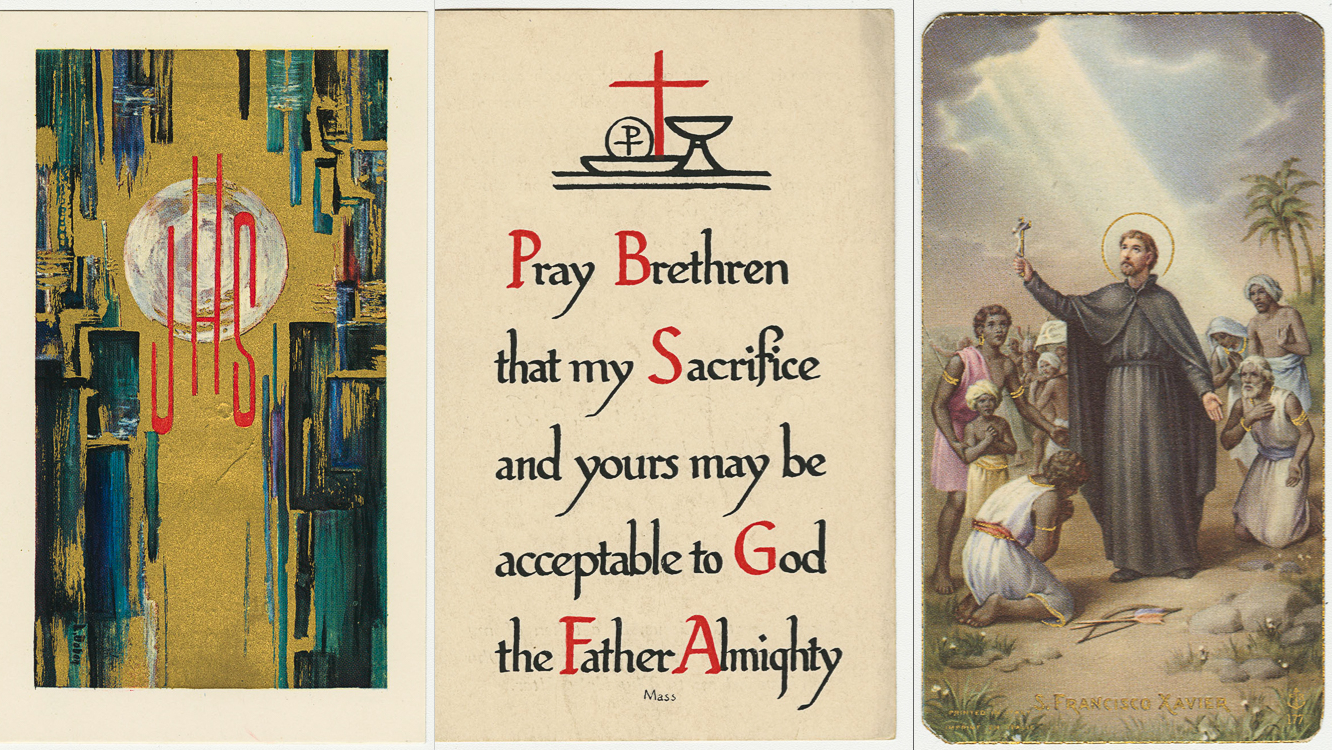 Preview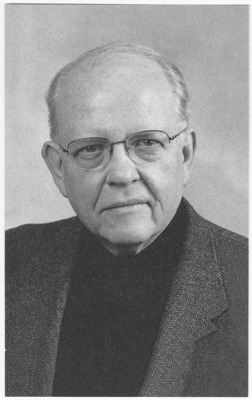 Keywords
Catholic Church; Prayer; Funeral prayer cards; Ephemera; Holy cards; Memorial works
Description
Funeral prayer card for J. Leo Klein, 1931-2017. The front of the card contains a photograph of Father Klein. The back of the card contains biographical information and a prayer of St. Ignatius Loyola. This card was made by an unknown publisher. Klein was a professor of theology, pastor of Bellarmine Chapel, and vice president for mission and identity at Xavier University (Cincinnati, Ohio).
Transcription
(back) In Memory of Reverend J. Leo Klein, S.J. Entered into Life November 4, 1931 Entered the Society of Jesus September 2, 1951 Ordained a Priest June 14, 1964 Entered into Eternal Life January 10, 2017 May he rest in peace. Take, Lord, and receive all my liberty, my memory, my understanding, and my entire will, all that I have and possess. You have given all to me. To You, O Lord, I return it. All is yours, dispose of it wholly according to your will. Give me your love and your grace for this is sufficient for me. - Prayer of St. Ignatius Loyola
Physical Object Format
Black and white card
Item Identifier
jmc00919_01
Collection
XUA-41, Jesuit Memorial Card Collection
Recommended Citation
"J. Leo Klein memorial holy card" (2017). Jesuit Memorial Holy Cards. 100.
https://www.exhibit.xavier.edu/jesuit_holy_cards/100
Rights
The Jesuit Memorial Card Collection is the physical property of Xavier University. U.S. and international copyright laws protect this digital resource. The majority of the cards in this collection were published after 1923 and therefore may not be in the public domain. Images, text, or other content downloaded from the collection may be freely used for non-profit educational and research purposes, or any other use falling within the purview of "Fair Use". However, in order to use the digital reproductions for any other reason users must have the express consent of the copyright holder. Contact Xavier University Archives to inquire about permissions to use the digital image.
Digital Publisher
Xavier University (Cincinnati, Ohio). Xavier University Archives
Keywords
Catholic Church; Prayer; Funeral prayer cards; Ephemera; Holy cards; Memorial works
COinS