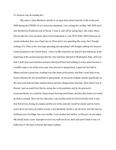 Title
Keywords
Xavier University (Cincinnati, Ohio); COVID-19; Coronavirus infections--Prevention; College students; Remote learning; Distance education
Description
This is an open letter describing what life is like in 2020 for the average person with everything going on with the pandemic, I am writing it in a way people from 100 years from now will be able to understand what life was like today in 2020.
Item Identifier
xua107_50_masferrer_an_open_letter_about_covid-19
Collection
COVID-19 & Xavier Digital Collection
Repository
University Archives and Special Collections, Xavier University Library, Cincinnati, Ohio
Preferred Citation
. COVID-19 & Xavier: Documents. https://www.exhibit.xavier.edu/covid19xu_documents/
Rights Statement
Creator has not transferred any applicable copyright to Xavier University (Cincinnati, Ohio) but has assigned a Creative Commons Attribution-Non Commercial-No Derivatives 4.0 International license to the work. The item cannot be used commercially or changed in any way, and any authorized use must be properly attributed. Non-commercial use is permitted. Copyright law of the United States governs the reproduction of copyrighted material. Patrons are responsible for determining the appropriate use or reuse of materials.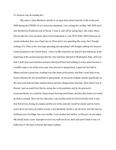 COinS
Rights Statement